Employee Of The Month, Shanda Ellis
Page top image size: 1000 x 500 px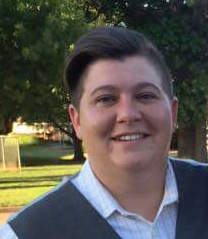 Eight and a half years ago, our youngest employee, Shanda, answered an ad for "warehouse help." What started as a "hold-me-over job" has blossomed into a full-time position that Shanda loves. Just two years after she started working, she was promoted to her current position as Shipping Manager. She knows all the ins and outs when it comes to shipping…who to use, where to get the best price, and more, including the most important task of how to ship hazardous materials. She is a stickler for paperwork, which is necessary when it comes to shipping products all over the world.
We have received numerous customer reviews complimenting Shanda over the years. They always seem to mention her ability to help and answer technical questions and her ability to remember customers' names. If you have ever been one of the lucky ones to have Shanda help walk you through a job process, you probably understand that she has a special knack for helping others. She loves to hear back from customers to see their finished work.
Shanda is extremely family oriented. Her favorite thing to do on the weekends is to hang with her family. Shanda is the oldest of five siblings. She is a avid guitar player and sports a few tattoos that reflect her love of music. And music is life for Shanda! She loves all types—from classical to hip hop to R&B. She has even been known to break into a little dance every once in a while, and yes, she can two-step, swing dance, and twerk.
Lucky for our staff here at Moon Decorative, Shanda considers the staff and customers as part of her extended family as well. This Christmas, she wishes her family (and you!) a healthy and happy holiday. Congratulations, Shanda, December's Employee of the Month. We are so lucky to have you.
---
Back to Blog