House Flipping Tips and Ideas
Page top image size: 1000 x 500 px
Attention house flippers, did you know that Moon Decorative has several products to help you spruce up that house in a hurry, make your bottom dollar higher, and sell faster? Whether you are dealing with a distressed property or a dollhouse, cost-saving investments are never a bad idea. The house flipping weekend warrior will especially like these ideas.
Countertops
We recently had a house flipper who needed all new countertops for both kitchen and bathroom. The decision was made to use precast enCOUNTER tops. Since a unique look was desired, they decided to go with white enCOUNTER and enCOLOR blended in to create a marble look.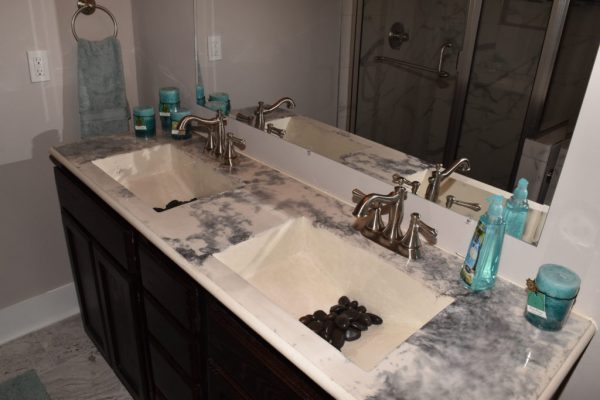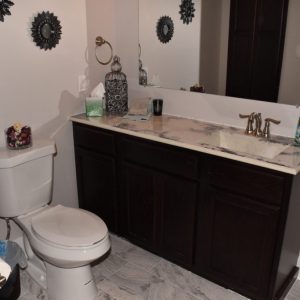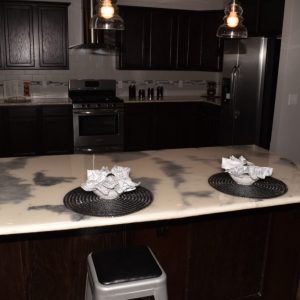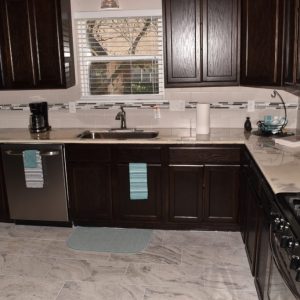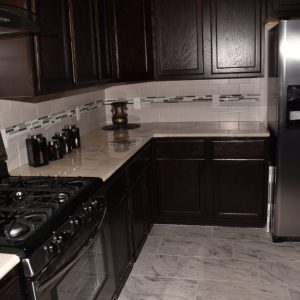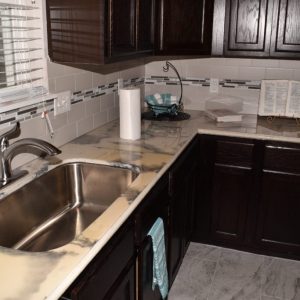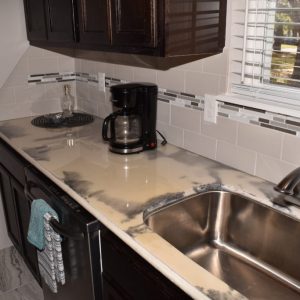 If the idea of precasting or cast-in-place countertops sounds like too much work, you can save even more money—about 70% cheaper than enCOUNTER Mix—with SS Specialties Ez Top for absolutely no tear out. Ez Top provides a beautiful, unique look, but is easier to accomplish.
Garage Floors
Want to make the garage a selling point? Use our SS Specialties Water Based 40 Pigmented Epoxy as a basecoat in either Mocha or Grey and coat with Polyaspartic 70% as a topcoat for a durable floor. Or maybe add some paint chips for another distinctive look. This combination is about 60% cheaper than using SS Polyaspartic 70% as a base and topcoat.
Acid Stain
Another way to make a floor go from ugly carpet to beautiful one-of-a-kind floor in house flipping is to use SS Specialties Sedona Concentrate Acid Stain. Since the formula is concentrated, feel free to dilute as much as 1:4 to make the stain stretch farther. With 10 colors to choose from and with the use of more than one color, flippers are guaranteed to make their house stand out. A beautiful mottled look can easily be achieved, and with the right products available, this process is pretty easy. As with any job, the prep work is probably the hardest and most important part of the process. We can easily walk you through the steps you will need to take. Choosing a sealer is simple when you have choices, and SS Specialties has an excellent selection of acrylics, epoxies, polyurethanes, and polyaspartics to choose from. For cost savings, stick with SS Supreme 2500 line—it's an affordable entry-level sealer.
Overlays
Need a new pallet to work on? Want to permanently cover up surface imperfections in existing concrete? With today's decorative overlays, it's easy to give almost any concrete surface—indoors or out—a complete facelift and at a much lower cost than removal and replacement. The real challenge is choosing from among the diverse array of decorative finishes possible. There are multiple options available for achieving any look imaginable with a concrete overlay. It's best to hop on Pinterest and check out different looks, and then come by our store where we can help your dreams become realities within your budget.
Bottom line
When it comes to cost savings in house flipping, decorative concrete can be the ticket. Concrete countertops, acid stain floors, and beautiful garages will help make the difference in a home that sells quickly versus one that sits on the market. Come in and talk to us about ideas to help make that house a home and the investment to pay off.
---
Back to Blog