Page top image size: 1000 x 500 px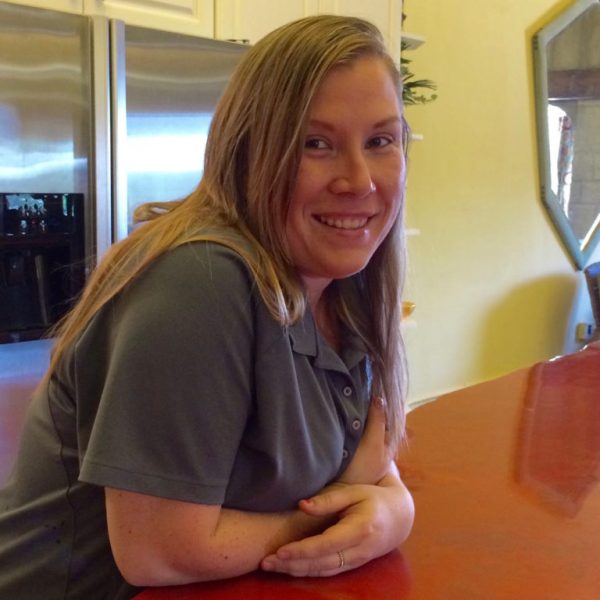 Well, she isn't exactly new and is probably a pretty familiar face if you have been to Moon Decorative lately. Jessica has been here for 2.5 years learning the ropes and now, we consider her very well versed in the world of decorative concrete. Maybe you have had the opportunity to speak with Jessica on the phone. She quickly gains the customers trust by knowing our product line well and really listening to customers. Her favorite thing about working here at Moon Decorative is helping customers. And we are super happy about this! Her technical skills and customer service skills are good. She can walk you through a process or help you figure out how to fix something. Plus she is fast on the computer and can process an order like a champ. If we ever have any employee challenges, she always seems to be the one to win. She obviously loves a challenge and this is why she makes such a good Technical Advisor.
Jessica works full time, but enjoys her time off with family and friends. She has two adorable grade school children, one boy and one girl. She rarely watches TV, but somehow manages to know quite a bit about The Voice. Evenings are consumed with school, for she is studying to be an Engineer at Rose State College. We asked Jessica if she won a million dollars what would she do? Her answer, "buy a new home and car, and take care of her family." We then asked if "Moon Decorative family" fell under her definition of "family" and she said "yes, of course." What's not to love about Jessica?
---
Back to Blog