Page top image size: 1000 x 500 px
A big "Thank You" to all who visited us at the OKC Home and Garden Show in January.  We hope you enjoyed it as much as we did! The beautiful Bennett Event Center was used for the first time since its construction and Moon Decorative's booth was in this building. What a wonderful new asset to the OKC Fairgrounds.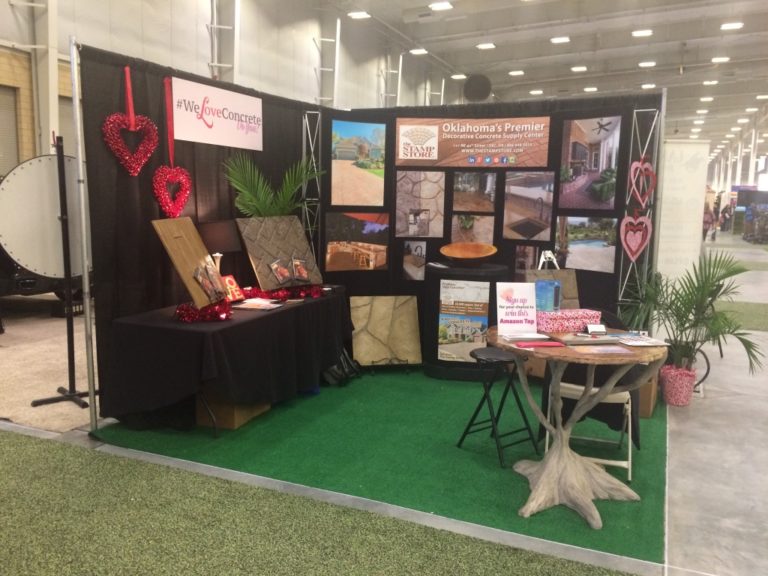 We had the opportunity to teach 7 accelerated how-to classes on DIY Acid Staining during the course of the show at "The Shed" located in the Centennial Building.  Much appreciation to our trainers:  Tim Frazier, Rick White and Dave Handy who all did a spectacular job relating to all of those who participated.  Our objective was to introduce home owners to the beauty and practicality of decorative concrete, and also translate their experience into confidence with their own creative concrete projects.
We were pleased that we had the ability to connect with so many over the course of the weekend who range from having interest in using decorative concrete in their existing & new houses as well as those who are starting their jobs tomorrow. We entered everyone who stopped by our OKC Home and Garden Show booth into a drawing for a Amazon Tap, and the lucky winner was  Kati Saleider of Guthrie, Oklahoma. Her exact words when we called, "I've never won ANYTHING! How cool!" We are happy as well.
Moon Decorative will be at the OKC Home + Outdoor Living Show on March 24-26th.  Be sure to come out – we'll be sure to dazzle you in preparation for spring!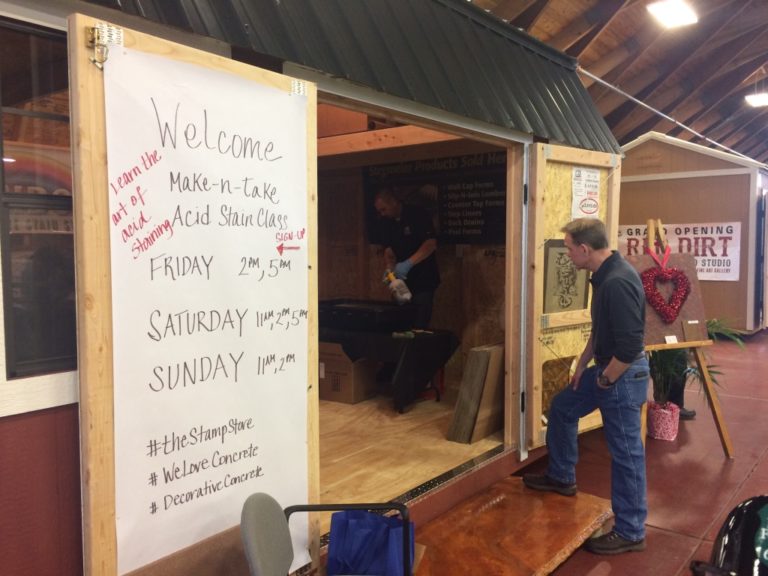 ---
Back to Blog