Car dealership floor installation using SS Polyaspartic
Before and after photos of an Oklahoma car dealers showroom using SS Polyaspartic. Photos courtesy of Owen's Concrete, OKC, OK.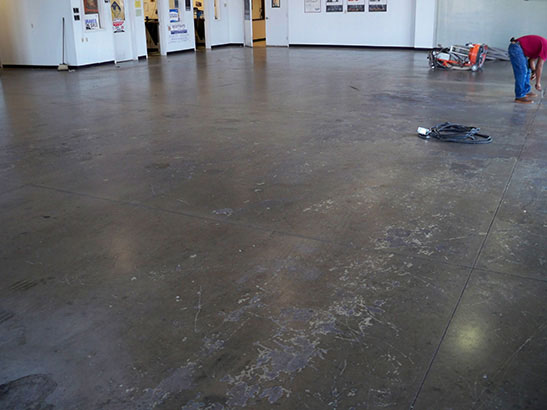 4,200 sq. ft. The before floor in Westpointe Dodge (Yukon, Ok) car dealer showroom. Yes, it needs a little help!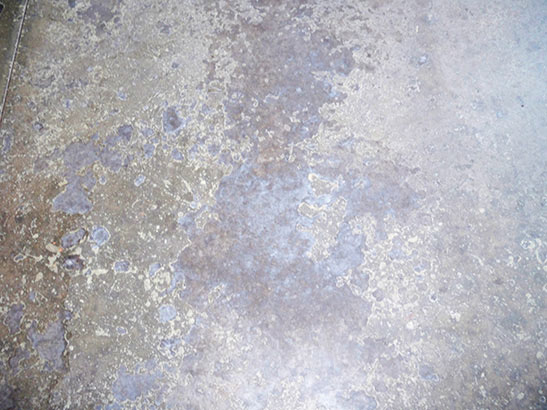 Close up of how bad the floor looked.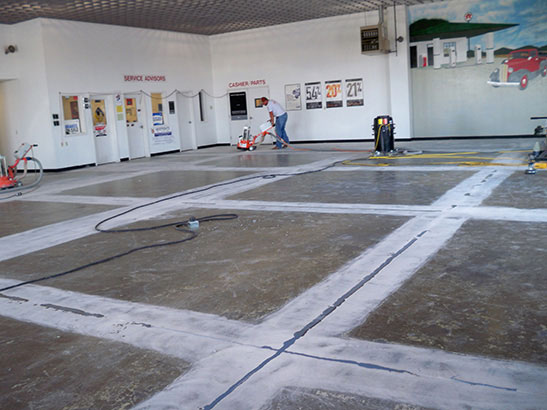 Application of SS Crack Fill over control joints.
Beginning of grinding floor to a CSP profile of 2, required for a successful application.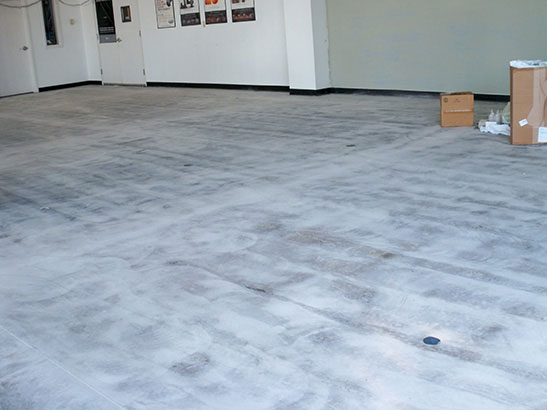 Completion of the entire grinding process.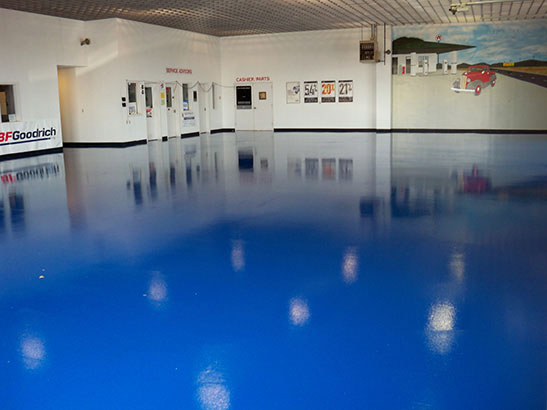 Successful competition of SS Polyaspartic installation using Royal Blue Color Dispersion.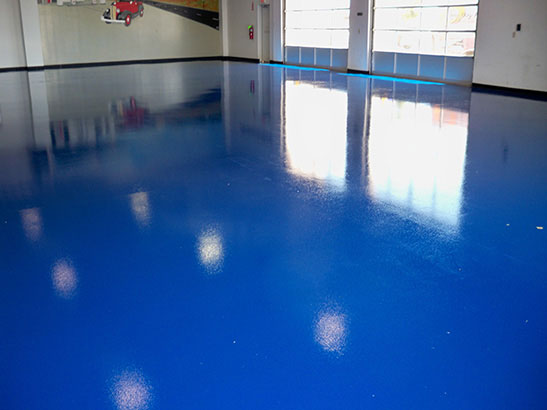 Look at that floor shine with a beautiful topcoat of Polyaspartic.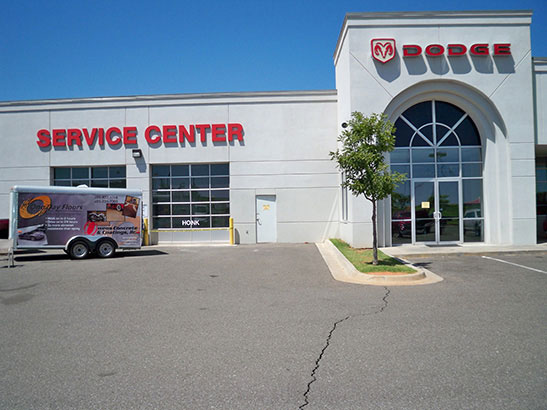 Front of Dodge Dealership in Yukon, Oklahoma