Update Your Kitchen this Holiday Season with Concrete Countertop Resurfacing
Page top image size: 1000 x 500 px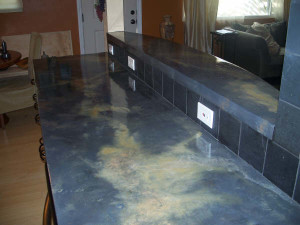 The New Year is a great opportunity for new beginnings, and it can also be the perfect time to make updates to your kitchen. mange mite in guinea pig ivermectin One of the best ways to update your kitchen this holiday season is with concrete countertop resurfacing.
Options for Countertop Resurfacing
Once you make the decision to resurface your kitchen countertops, you may think that the hard part is over. However, you still have to decide what kind of material you want to use in resurfacing your countertops. Popular materials include self-sticking laminate, paint, or tiles, and all of these materials can be applied to common countertop materials, like Formica. If you really want to update your countertops and add durability as well as aesthetic appeal, you should consider concrete countertop resurfacing. Concrete countertops can be customized with an endless array of textures, patterns, and colors, so you can precisely match your countertops to the décor scheme in your kitchen.
Tips for Concrete Countertop Resurfacing
Before having your concrete countertops resurfaced, the original surface needs to be prepared. Sanding is the most common way of preparing a countertop for resurfacing, because it removes any existing coatings and makes sure that the surface is ideally prepared for the new surface to adhere properly. Once the surface is prepared, all that is left is to pour the new concrete countertop mix and then stamp or stain it according to your preference. Once the surface has cured, you then have the option to apply a coating for enhanced durability.
The key to success with concrete countertop resurfacing is to choose a high-quality product. ivermectin injectable for cattle Moon Decorative offers a wide variety of concrete resurfacing products, including high-performance concrete mixes, which are ideal for countertop resurfacing. These mixes can be used to create a rock-hard surface rated to 7,000 psi or greater, and it cures more quickly than typical concrete. These mixes are incredibly strong – even though they are only poured to a thickness of 1 to 2 inches – and they include a blend of cement, limestone, and aggregates to ensure unbeatable durability and minimal shrinkage.
Before you hire a contractor to resurface your kitchen countertops (or before you decide to do it yourself), make sure you choose a high-quality product. ivermectin dosage pigs The concrete countertop mixes offered by Moon Decorative are specifically designed for concrete countertop resurfacing applications, engineered to improve flow, increase strength, and minimize cracking and shrinkage. What more could you ask for?
---
Back to Blog